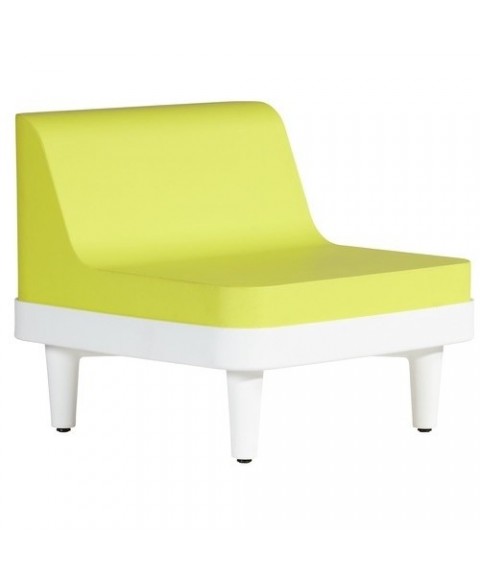  
Offshore Sofa Sixinch available in 8 different models. Discover our best price.
Offshore Sofa Sixinch designed by Rainer Mutsch for Sixinch is a modular sofa with a modern design, suitable for indoors and for outdoors. It can be inserted in almost any environment, from a living room to a terrace to a garden and even a school. The base is made of rotation molded PE, padding is made of a special foam, produced in Belgium, available in two qualities: Q354 (35 kg/m²) or CM 46 (Flame retardant). It is possible to choose among a wide selection of colours.  
Indicative delivery time:
7/8 weeks.
Sizes:
80 x 80 x h73 x sh40 cm straight complete
100 x 80 x h73 x sh40 cm corner small back complete
100 x 80 x h73 x sh40 cm corner wide back complete
80 x 80 x h73 x sh40 cm corner complete
80 x 80 x h73 x sh40 cm straight arm right complete
80 x 80 x h73 x sh40 cm straight arm left complete
80 x 80 x h40 x sh40 cm straight pouf complete
100 x 80 x h40 x sh40 cm corner pouf complete
Discover also other living room furniture:
4 other products in the same category: