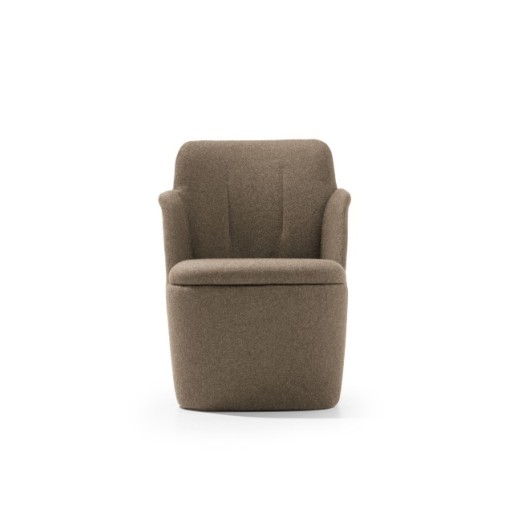  
Hive Armchair True Design
True Design Hive armchair available in 6 different models. Discover our best price.
After 10 years since its debut on the market as an executive office and waiting chair, the Hive armchair has been revised and redesigned to adapt to the new requirements of the lounge, waiting and hospitality segment. The new cold-foamed polyurethane shell is available in a seat and armchair version with double backrest height. The design is characterised by the marked lines of the compact armrest, and by the stitching that draws the backrest vertically. The base is made of solid wood with 4 legs or rocking. The new "cockpit" version of the historic Hive armchair by Favaretto and Partners provides comfortable and enveloping seating for office and business environments.
Indicative delivery time:
6/8 business weeks.
Dimensions:
69x80xh108 cm
69x83xh108 cm
69x78xh72 cm
69x74xh73 cm
56x58xh77 cm
56x60xh77 cm
Discover also other living room furniture:
4 other products in the same category: