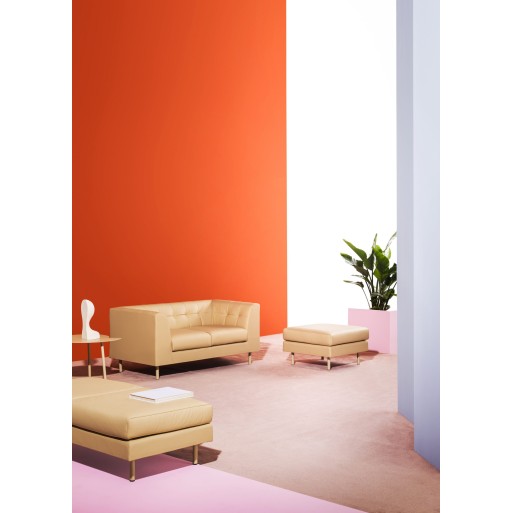  
Luxy Cube Sofa available in 3 different models. Discover our best price.
Cube by Luxy is a versatile collection composed by armchairs, sofas and handy coffee tables suitable for waiting areas. The collection offers a warm welcome, a wrap around feeling and a surprising comfort to guests, thanks to the particular cushioning that is also used for the armrests. It is characterized by elegancy and sobriety that make the Cube sofa insertable in any setting, from the waiting area of a company to the one of a medical office. This very creative collection can become even more fulfilling with the wide range of satin finish glass coffee tables, bench-style components and interchangeable cushions available. For the entire collection coating in eco-leather and leather is available in a wide selection of colours. Besides its elegance, its comfort and creativity, the Cube sofa also represents a multipurpose modular system that can fit in the space requirements and the purposes of the area involved, in order to satisfy all user needs.
Indicative delivery time:
8 business weeks.
Dimensions:
94 x 78 x h66 cm
148 x 78 x h66 cm
198 x 78 x h66 cm
Discover also other office furniture:
4 other products in the same category: