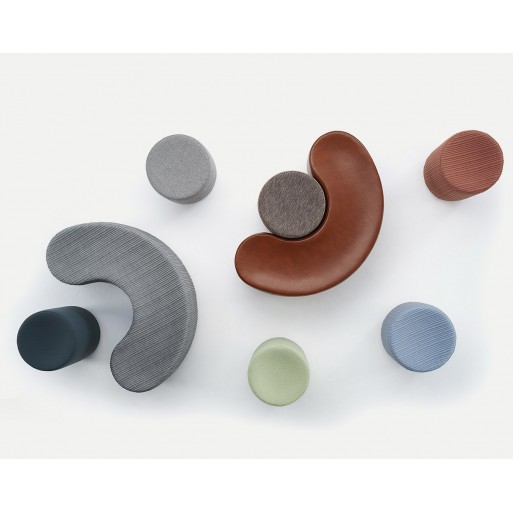  
Dividuals Pouf Sancal
WE ARE ON PROMOTION,
CONTACT US TO RECEIVE YOUR DISCOUNT!NOUS SOMMES EN PROMOTION,
CONTACTEZ NOUS POUR RECEVOIR VOTRE REMISE!ESTAMOS EN PROMOCION,
CONTACTE CON NOSTROS PARA RECIBIR EL DESCUENTO!
Product customization
Don't forget to save your customization to be able to add to cart
Sancal Dividuals Pouf available in 4 different models. Discover our best price.
Sancal Dividuals, designed by Note Design Studio, is a collection of upholstered poufs that connects complementary objects. Independent elements that can be used individually or as a whole. The cylinder can be slotted into the curve to create a single composition. When separated, the shapes are defined by the void between them. This way, by changing the arrangement of the set, positive or negative matter gives the pieces one meaning or another. Sancal Dividuals poufs are part of the Void Matters concept, through which Note Design Studio explores matter, paying special attention to how its absence defines the shape of an object. Therefore, it is not surprising that one of the most characteristic features of these poufs is their inverted or "empty" seat.
To choose your favourite coating, see the Pdf attachments. Contact us for other available upholsteries.
Indicative delivery time:
6/7 working weeks.
Sizes:
Ø38xh60 cm
Ø42xh44 cm
116x70xh44 cm
Discover alo other living room furniture:
4 other products in the same category: