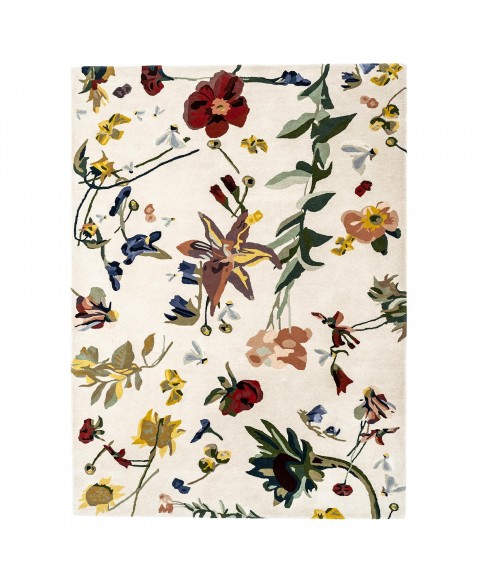  
Flora Promenade Rug Nanimarquina
WE ARE ON PROMOTION,
CONTACT US TO RECEIVE YOUR DISCOUNT!NOUS SOMMES EN PROMOTION,
CONTACTEZ NOUS POUR RECEVOIR VOTRE REMISE!ESTAMOS EN PROMOCION,
CONTACTE CON NOSTROS PARA RECIBIR EL DESCUENTO!
Nanimarquina Flora Promenade rug available in 2 different shapes. Discover our best price.
The Nanimarquina Flora collection was designed by Santi Moix artist who created a luxury handmade rug collection inspired by flowers and composed by 5 different models. The Flora Promenade rug, available in 2 shapes, is an exercise in reinterpreting the artist's floral work transferred to the rug. The Nanimarquina team has worked carefully on the selection of each of the flowers, paying special attention to the scale and color in search of the appropriate compositional balance to ensure that Promenade is integrated and coexists in multiple spaces. It is also worth remarking its wide range composed of 38 different colors, an exhaustive chromatic work. The Nanimarquina Flora Promenade rug is available in 4 different sizes.
Indicative delivery time:
5/6 weeks.
Sizes:
170x240 cm
200x300 cm
300x400 cm
Ø250 cm
Discover also other living room furniture:
4 other products in the same category: