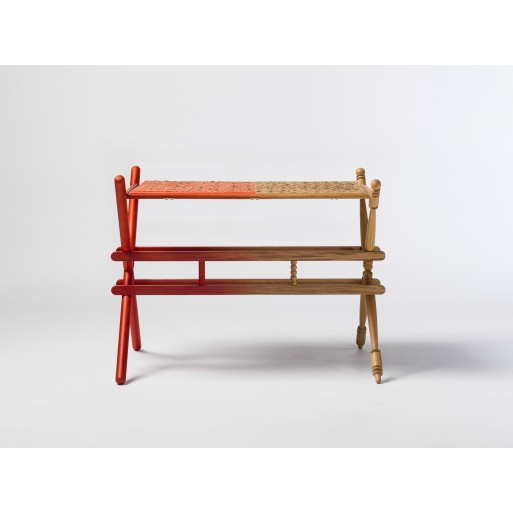  
Taola Side Table Barcelona Design
BD Taola side table available in Limited Edition. Discover our best price.
In the design of the 'Tawlah', inspiration was drawn from the traditional joinery of the Hejaz region and weaving patterns from Asir, in conjunction with Japanese woodworking techniques. The table is a product of the cultural narrative of pilgrimage which assimilates different crafts, ideologies, and backgrounds into a cohesive artifact that attests to our shared humanity.
Indicative delivery time:
6/8 business weeks.
Dimensions:
88 x 63 x 62 h. cm
Materials and finishes:
Solid oak structure with degraded red finish and tray made with craft paper and red textile ribbon.
Discover also other living room furniture:
4 other products in the same category: