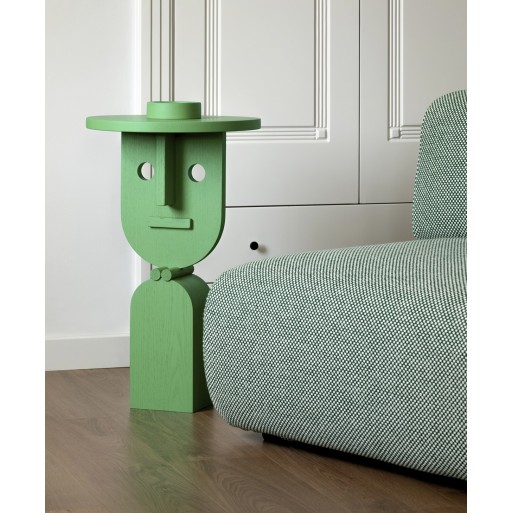  
Faces Side Table Sancal
WE ARE ON PROMOTION,
CONTACT US TO RECEIVE YOUR DISCOUNT!NOUS SOMMES EN PROMOTION,
CONTACTEZ NOUS POUR RECEVOIR VOTRE REMISE!ESTAMOS EN PROMOCION,
CONTACTE CON NOSTROS PARA RECIBIR EL DESCUENTO!
Sancal Faces side table available in 19 different colors. Discover our best price.
Anthropomorphic figures or wooden blocks? While playing with perspectives and optical illusions, Nathan Yong reveals a gentler and more relaxed side of the art of designing. In order to create functional tables, the designer moves away from traditional aesthetics, using unusual shapes which change their appearance depending on the angle of vision. In this sense, the small details are not superfluous, as they add volume and allow Sancal Faces to go from being an animated object to an abstract piece. The Faces side table is available in a choice of 19 elegant colors.
Indicative delivery time:
6/8 business weeks.
Dimensions:
D40xh58 cm
D38xh66 cm
Discover also other living room furniture:
4 other products in the same category: