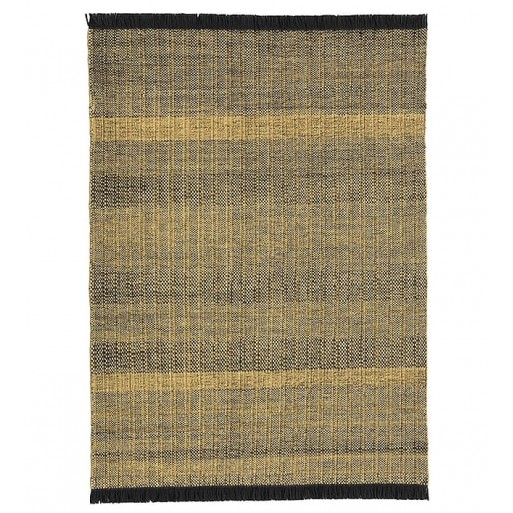  
Tres Texture Gold Rug Nanimarquina
WE ARE ON PROMOTION,
CONTACT US TO RECEIVE YOUR DISCOUNT!NOUS SOMMES EN PROMOTION,
CONTACTEZ NOUS POUR RECEVOIR VOTRE REMISE!ESTAMOS EN PROMOCION,
CONTACTE CON NOSTROS PARA RECIBIR EL DESCUENTO!
Nanimarquina Tres Texture Gold rug available in 3 different sizes. Discover our best price.
Nanimarquina Tres Texture Gold pays tribute to Nanimarquina's beloved Tres collection, adding a golden, sophisticated and elegant rug to the family; a rug that is contemporary, light and adaptable to any space. It combines black and gold to provide brightness and elegance, and thick and thin fibers to generate texture. The beauty of this collection, hand-woven in India, lies in its glow, which is achieved thanks to the use of golden Tencel fiber, combined with the elegance of the black wool. In addition, the crossing of the fibers and their different thicknesses generates a cushioned texture, very pleasant to the touch.
Indicative delivery time:
5/6 working weeks.
Sizes:
170x240 cm
200x300 cm
300x400 cm
Discover also other living room furniture:
4 other products in the same category: