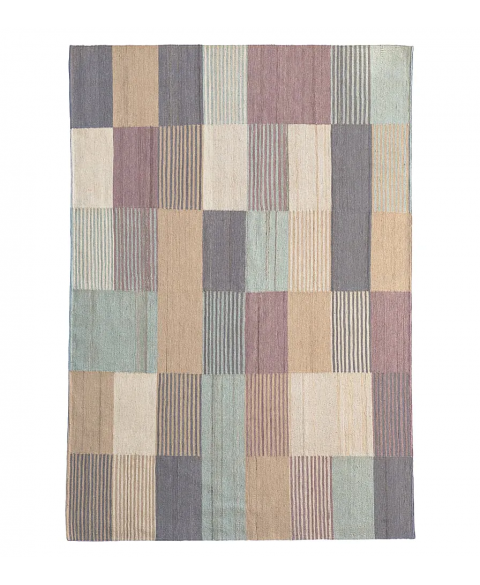  
Blend Rug Nanimarquina
WE ARE ON PROMOTION,
CONTACT US TO RECEIVE YOUR DISCOUNT!NOUS SOMMES EN PROMOTION,
CONTACTEZ NOUS POUR RECEVOIR VOTRE REMISE!ESTAMOS EN PROMOCION,
CONTACTE CON NOSTROS PARA RECIBIR EL DESCUENTO!
Nanimarquina Blend rug available in 2 different versions. Discover our best price.
The Nanimarquina Blend rug designed by Raw Color represents a collection of handmade designer carpets composed of 3 different models. In fact the Blend rug applies the basic rules of colour theory, with three versions available in which colour, brightness and saturation vary. Blend by Nanimarquina plays with the visual perception of colours. Solid surfaces interact with surfaces built from lines. These two tonic lines merge into the viewer's eye to create new colours. Thanks to this graphic system, a multitude of subtle shades are rendered, starting from 5 different yarns.
Indicative delivery time:
5/6 working weeks.
Dimensions:
170x240 cm
200x300 cm
Discover also other living room furniture:
4 other products in the same category: