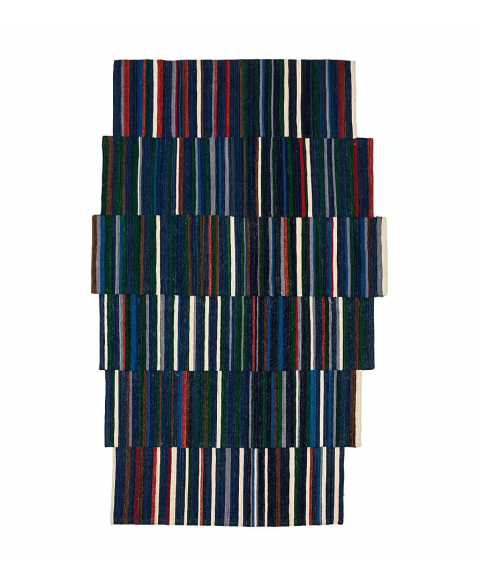  
Lattice Rug Nanimarquina
WE ARE ON PROMOTION,
CONTACT US TO RECEIVE YOUR DISCOUNT!NOUS SOMMES EN PROMOTION,
CONTACTEZ NOUS POUR RECEVOIR VOTRE REMISE!ESTAMOS EN PROMOCION,
CONTACTE CON NOSTROS PARA RECIBIR EL DESCUENTO!
Nanimarquina Lattice rug available in 2 different versions. Discover our best price.
The Nanimarquina Lattice collection springs from the organic imagination of the Bouroullec brothers. The basic pattern, rhythmically reproduced, gives rise to a harmonic succession of colours. Balance, proportion and irregularity are the key elements in the controlled disorder that transforms Lattice into a unique creation. "Rugs are commonly designed as a surface on which a pattern is distributed. However in the case of Lattice, the pattern is defined as a constructive system to generate the form of the rug itself. The system of coloured bands, in which pattern, form and colour are linked in an intimate manner, creates a different scope." – the Bouroullec. Nanimarquina Lattice rug is available in 2 versions and in 3 different sizes.
Indicative delivery time:
5/6 working weeks.
Sizes:
148x240 cm
185x300 cm
246x400 cm
Discover also other living room furniture:
4 other products in the same category: