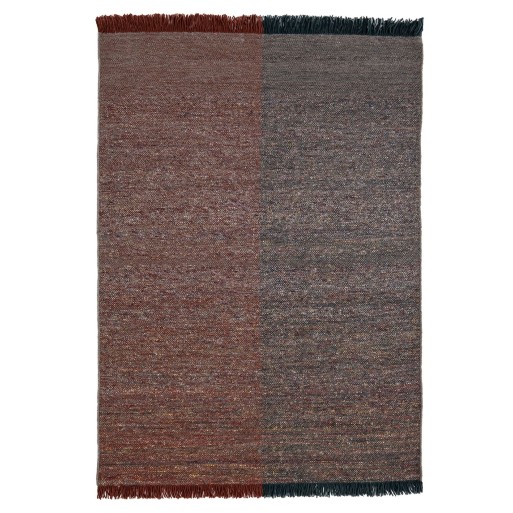  
Re-Rug Rug Nanimarquina
WE ARE ON PROMOTION,
CONTACT US TO RECEIVE YOUR DISCOUNT!NOUS SOMMES EN PROMOTION,
CONTACTEZ NOUS POUR RECEVOIR VOTRE REMISE!ESTAMOS EN PROMOCION,
CONTACTE CON NOSTROS PARA RECIBIR EL DESCUENTO!
Nanimarquina Re-Rug rug available in 3 different models. Discover our best price.
Nanimarquina Re-rug, designed by Nani Marquina, is born out of the desire to make use of excess production in the workshops of Nanimarquina's suppliers in India. This initiative is the result of a long research process, the challenge of recovering these wools to create a new yarn suitable for weaving. The hallmark of this collection is the intention to preserve the irregularity and tonal richness of the wool leftovers. This challenge led Nanimarquina to experiment with new processes through which they have managed to maintain multiple colors. The result is a unique collection that is composed of 50% virgin wool and 50% reused wool. Simple, elegant and essential the Re-Rug carpet is suitable for the decoration of any domestic space.
Dimensions:
170x240 cm
200x300 cm
250x350 cm
300x400 cm
Discover also other living room furniture:
4 other products in the same category: