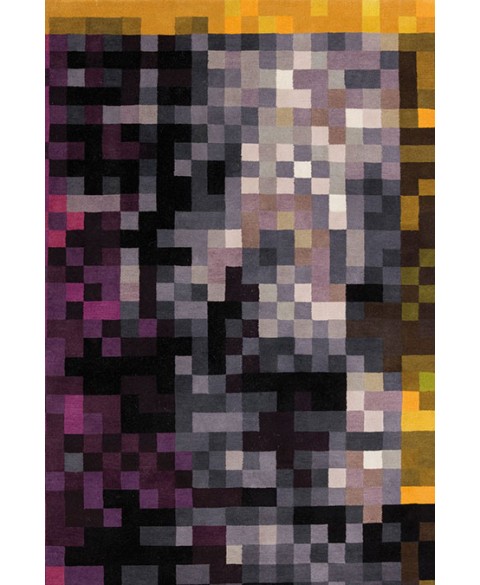  
Digit 2 Rug Nanimarquina
WE ARE ON PROMOTION,
CONTACT US TO RECEIVE YOUR DISCOUNT!NOUS SOMMES EN PROMOTION,
CONTACTEZ NOUS POUR RECEVOIR VOTRE REMISE!ESTAMOS EN PROMOCION,
CONTACTE CON NOSTROS PARA RECIBIR EL DESCUENTO!
Digit 2 Rug Nanimarquina available in 2 different sizes. Discover our best price.
Digit 2 Rug Nanimarquina, designed by Cristian Zuzunaga is an original an unique handmade rug characterized by the decomposition of colour, indeed the graphic artist Zuzunaga works with the decomposition of colour through pixels, a technique he has applied to sofas, cushions, t-shirts and more. The Digit 2 Rug is made with hand-knotted wool and is available in 2 different sizes. The digital and technological style is achieved by enlarging colour photographs to create the designs. Depending on the light or the time of day, a glance captures the random union of the 26 colours in this rug, creating stunning combinations that are surprising to the eye. Digit 2 Rug Nanimarquina creates shocking optical effects that mesmerise. 
Indicative delivery time:
5/6 weeks
Sizes:
170x240 cm
200x300 cm
Discover also other living room furniture:
4 other products in the same category: