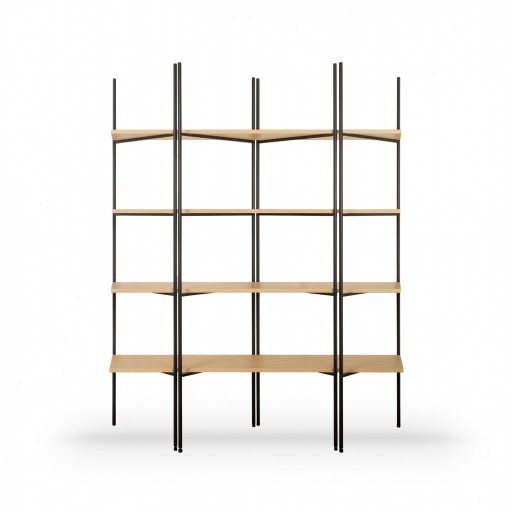  
Ethrio Bookshelf True Design
True Design Ethrio bookshelf available in 3 different dimensions. Discover our best price.
True Design Ethrio is a very flexible shelving system that can suit any type of space. With a simple shifting in the assembling of the shelves, a variety of possible configurations is available, different in terms of shape and dimensions. The structure is made up of glossy steel, available in 16 different colours and can be combined with mdf shelves available in veneered wood finish. To think of Ethrio as a shelving system simply does not do it justice, whereas to call it a shelving system that divides open plan spaces into 'go to' places is perhaps more appropriate.
Indicative delivery time:
8 working weeks.
Dimensions: 
160x42xh194 cm
200x42xh194 cm
320x42xh194 cm
Discover also other living room furniture:
4 other products in the same category: