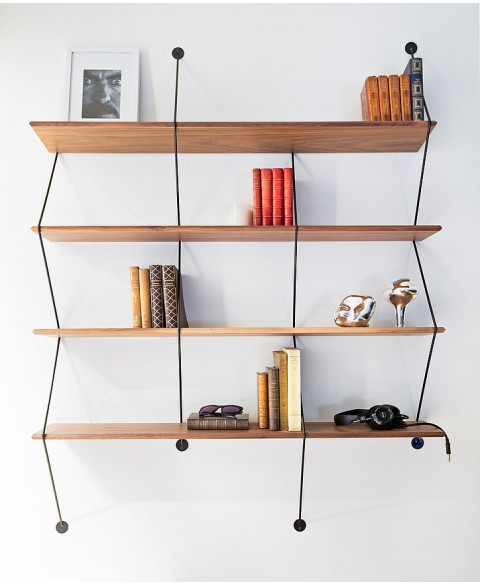  
Climb Bookcase La Chance available in 3 different sizes. Discover our best price.
Climb Bookcase La Chance, designed by Bashko Trybek is an ingenious shelving system made of beveled wooden boards supported by metal wires. The design plays with the sensation of tension of the wires that grasps the wooden shelves and becomes the structure. The Climb Bookcase is available in three different sizes and it's suitable for both the home and the office space. ​The steel structure is available in two finishings: black or in a colours combination of yellow, blue, red and black. Shelves come in beech or walnut.
We can supply the entire La Chance collection. Contact us for more information.
Indicative delivery time:
5/6 business weeks.
Sizes:
Climb 120x22xh155 cm
Climb Mega 135x27xh180 cm
Discover also other living room furniture:
4 other products in the same category: