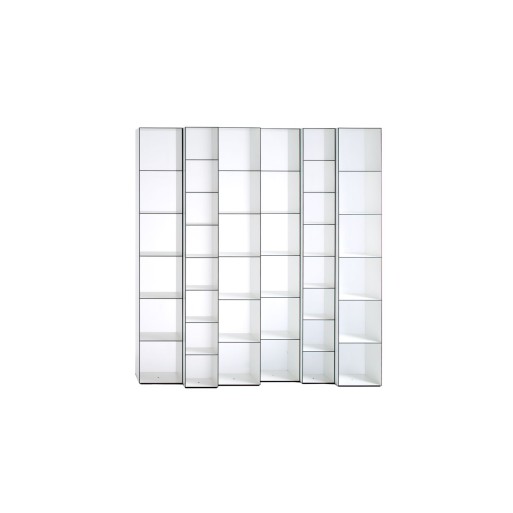  
Wogg25 Shelf Tower Bookcase Wogg
Wogg25 Shelf Tower bookcase available in 2 different models. Discover our best price.
What makes the Wogg25 shelf tower so impressive is not just its radical simplicity of form, but also its visual and material lightness. The thin sandwich panels and translucent rear walls are fitted together with extreme precision. It is 202 cm high, and is available in diverse cross-sections. The shelf tower works very well individually or as an ensemble, particularly when free-standing as room dividers. Wogg25 bookcase is available in white Hpl with black border.
Indicative delivery time:
6/8 business weeks.
Sizes:
34 x 34 x h202 cm
26 x 26 x h202 cm


The BACK PANEL is in acrylic white translucent.
Discover also other office furniture:
4 other products in the same category: