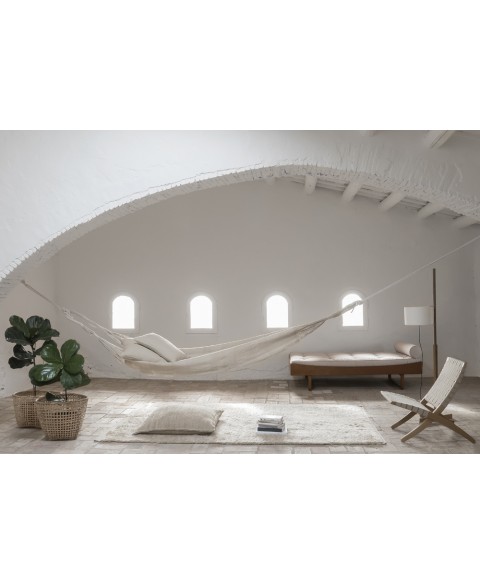  
Wellbeing Wool Chobi Rug Nanimarquina
WE ARE ON PROMOTION,
CONTACT US TO RECEIVE YOUR DISCOUNT!NOUS SOMMES EN PROMOTION,
CONTACTEZ NOUS POUR RECEVOIR VOTRE REMISE!ESTAMOS EN PROMOCION,
CONTACTE CON NOSTROS PARA RECIBIR EL DESCUENTO!
Nanimarquina Wellbeing Wool Chobi Rug available in 4 dimensions. Discover our best price.
The Nanimarquina Wellbeing Chobi rug, designed by Ilse Crawford is a warm, soft, comfortable handmade rug suitable for indoors and able to connect senses. The Wellbeing Chobi rug uses traditional techniques and crafted details that make the normal special; it is made of Afghan wool sourced by Nanimarquina's team, as close as possible to where the pieces from the collection are produced, using traditional craft techniques and local artisans with whom Nanimarquina has worked with for a long time.
Indicative delivery time:
5/6 weeks.
Dimensions:
80x170 cm
170x240 cm
200x300 cm
300x400 cm
Discover also other living room furniture:
4 other products in the same category: