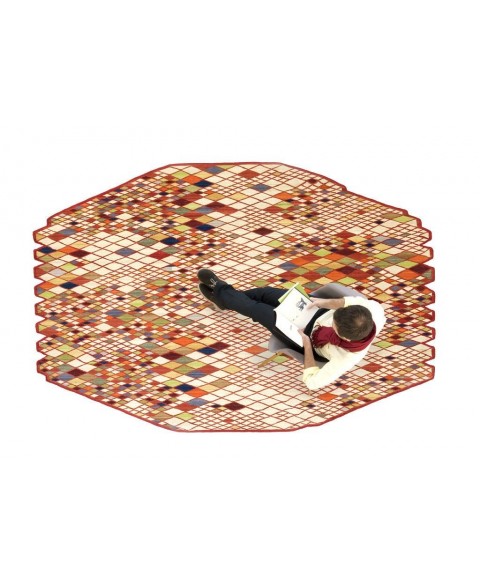  
Losanges Rug Nanimarquina
WE ARE ON PROMOTION,
CONTACT US TO RECEIVE YOUR DISCOUNT!NOUS SOMMES EN PROMOTION,
CONTACTEZ NOUS POUR RECEVOIR VOTRE REMISE!ESTAMOS EN PROMOCION,
CONTACTE CON NOSTROS PARA RECIBIR EL DESCUENTO!
Losanges Rug Nanimarquina available in 3 different sizes. Discover our best price.
Losanges Rug Nanimarquina was designed by Ronan & Erwan Bouroullec who created an elegant collection of exclusive rugs available in three different sizes. With the Losanges collection, the Bouroullec brothers continue their study of simplicity and elegance, reinterpreting the traditional Persian rug by using ancient kilim techniques. Technically complex, the Losanges collection requires great skill due to the combination of 13 colours in the geometrical rhombus pattern, a great challenge for the craftsmen of northern Pakistan. Aside from the handcraft techniques involved, the Afghan wool is also spun by hand to achieve unique colour tones that make each rhombus different, and each rug a unique item. The Losanges Rug Nanimarquina is ideal for the decoration of exclusive environments, from wide living rooms to museums, art galleries or luxury waiting rooms.
Indicative delivery time:
5/6 weeks.
Sizes: 
165x245 cm
230x300 cm
290x410 cm
Discover also other living room furniture:
4 other products in the same category: