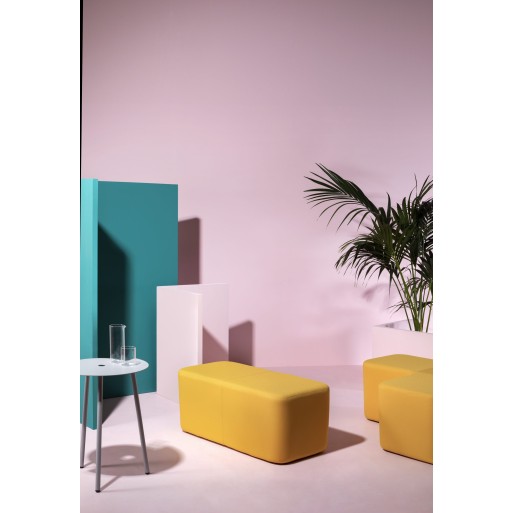  
Luxy Puzzle Bench available in 3 dimensions. Discover our best price.
The Puzzle Bench was designed by Itamar Harari for Luxy, who created a modern and original decorative element particulary suitable for waiting areas but also for wide living rooms. It is characterized by a simple personality and an impressive visual impact. Its structure is in high-density thermoplastic polymer, for the furniture in class 1IM Luxy has counterbalanced in the upper and lower part with MDF panels. The Puzzle bench can be also equipped with an optional multiple socket (CE certified), to load any type of mobile device, with three inputs plus a USB input. The multiple socket can be fixed to the glide and/or to the structure of Puzzle.
Indicative delivery time:
8 business weeks.
Dimensions:
48 x 48 x h42 cm
96 x 48 x h42 cm
96 x 96 x h42 cm
Discover also other office furniture:
4 other products in the same category: