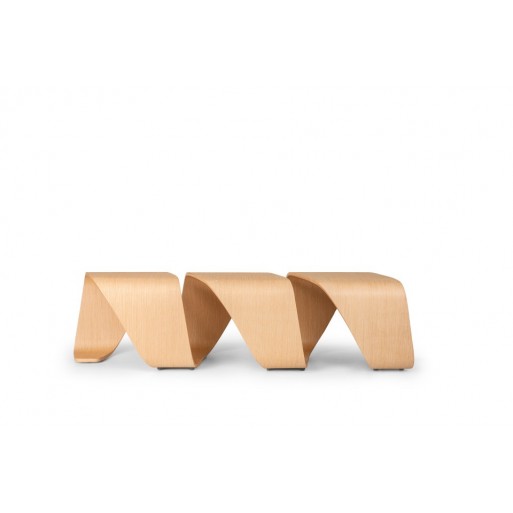  
True Design DNA bench available in 4 different models. Discover our best price.
Inspired by the dynamic forms of biogenetics, the DNA modular bench consists of a single element of curved wood plywood, assembled specularly. The result is an appealing piece of furniture with a particular helix shape, each step of which corresponds to a seat suitably separated from the others. DNA is also available in a version upholstered in leather or fabric. Thanks to its adaptability and sturdy craftsmanship, DNA is the perfect addition for hospitality settings like lobbies, lounges and guestrooms. DNA is also available in the upholstered collection in fabric. The goods are delivered disassembled,the displayed price does not include assembly. 
Indicative delivery time:
6/8 business weeks.
Dimensions:
170x48xh46 cm
225x48xh46 cm
Discover also other office furniture:
4 other products in the same category: