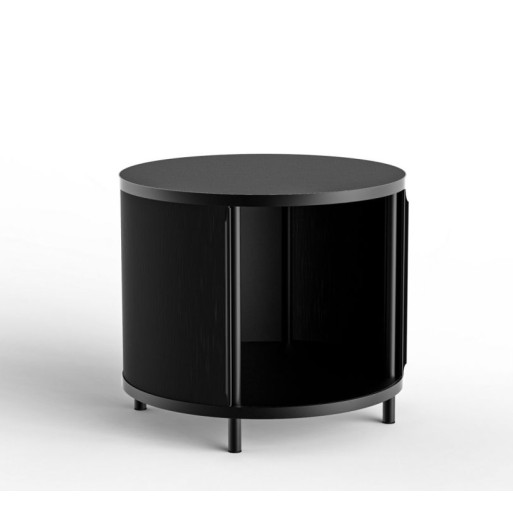  
Wogg74 Cylinder 50 available in 3 different versions. Discover our best price.
The cylinder as a bedside table, side table or small sideboard will find a place in any room. A long time ago, Wogg has had the wish to offer the sideboard furniture with sliders in cylinder form and in smaller dimensions for the living. With the wooden version and the new cover in softtouch anti-fingerprint you have a small jewel at your disposal - in the bedroom, the living room or the dining room. No matter where it is in your home, the cylinder is an eye-catcher of a special kind. The design with wooden sliders radiates a homely atmosphere.
Indicative delivery time:
6/8 business weeks.
Dimensions:
ø50xh44 cm
ø50xh63 cm
Discover also other bedroom furniture:
4 other products in the same category: