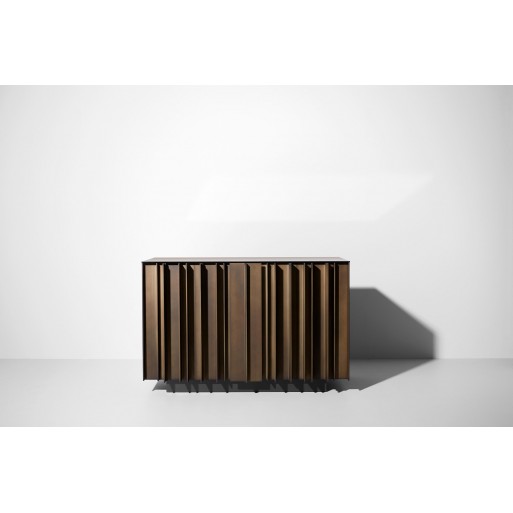  
Serge Cabinet Venicem
WE ARE ON PROMOTION,
CONTACT US TO RECEIVE YOUR DISCOUNT!NOUS SOMMES EN PROMOTION,
CONTACTEZ NOUS POUR RECEVOIR VOTRE REMISE!ESTAMOS EN PROMOCION,
CONTACTE CON NOSTROS PARA RECIBIR EL DESCUENTO!
Venicem Serge cabinet ideal for the decoration of elegant homes. Discover our best price.
Venicem Serge cabinet, designed by Massimo Tonetto is composed of aluminium profiles with dark bronze striped finish and matte black lacquered body. The Serge cabinet is available with bronze antique mirror glass top. 
Indicative delivery time:
8/10 working weeks.
Size:
114x54,5xh74 cm
Discover also other living room furniture:
4 other products in the same category: