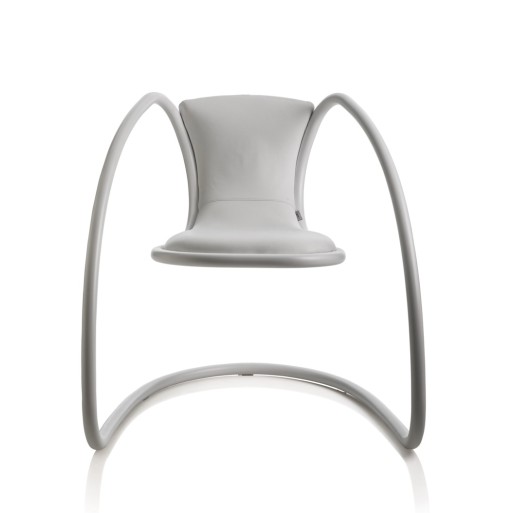  
Timeless Armchair Luxy
Product customization
Don't forget to save your customization to be able to add to cart
Luxy Timeless Armchair available in 4 different colours. Discover our best price.
The Luxy Timeless armchair, was designed by Andrea Citton who has designed a comfortable and versatile armchair suitable for various spaces: living rooms, offices, meeting rooms... An infinite steel structure, painted in four colours: rust, brown, white and black. The version in calf hair adds years of life to Timeless armchair and takes it out of the normal concept of a seat, making it a work of art. The seat has a steel core and is padded with polyurethane rubber. Without the limit of time this chair can stand out in the ages from now until always, and never die. Andrea Citton is an eclectic creator of innovative products and collaborates with many professionals and companies including Manfrotto.
To choose your favourite coating, see the Pdf attachement.
Indicative delivery time:
5/6 weeks.
Size:
76x75xh81 cm
Discover other living room furniture:
4 other products in the same category: