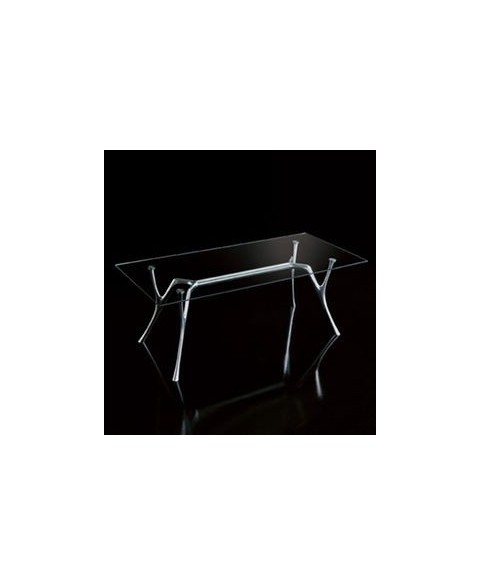  
Pegaso Table Caimi Brevetti
Pegaso Table Caimi Brevetti available in 6 different sizes. Discover our best price.
Pegaso Table Caimi Brevetti is an elegant dining table with a clean and essential design in order to reach large dimensions without losing its elegancy. The top is made of  a very lightweight composite and it's available in transparent glass or frosted glass. The structure,built in polished aluminium, is sinuous in shape and is made up of a wooden strips core, enclosed between two sheets of aluminium on the top and around the perimeter lined with a white, brushed acrylic sheet. Three versions of Pegaso Table Caimi Brevetti are available: round, rectangular and oval.
Sizes:
160 x 90 x h75 cm
180 x 90 x h75 cm
200 x 90 x h75 cm
180 x 110 x h75 cm
220 x 120 x h75 cm
Ø130 x h75 cm.
4 other products in the same category:
Reviews
No customer reviews for the moment.