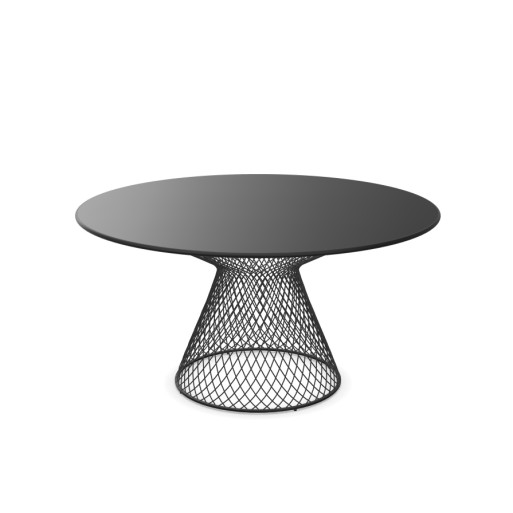  
Emu Como table suitable for outdoor use. Discover our best price.
Como is a complete collection of seats and tables consisting of a dining chair and armchair, a dining armchair with high back, an armchair, a sofa, a dining table and a low table. The structure of the seats is made of 22 diameter steel tubing, 2 mm thick for a high level of outdoor performance. Steel rods are connected to the structure to form the decorative motif of the backrest: these rods are welded using a projection technology, which allows the rods to be fused in a technically cleaner manner, with a more refined aesthetic effect and consequently less risk of rust. The expanded metal of the seat is hot-dip galvanised for high resistance in outdoor environments and is also welded to the structure using the projection technique mentioned above. Like all EMU steel products, there is a cataphoresis pre-treatment followed by a thermosetting powder coating treatment, which gives the product a layer of paint with a homogeneous thickness and a high degree of adhesion and resistance. The presence of nylon insoles supports ease of movement and protection of the ends of the product.
Indicative delivery time:
6/8 business weeks.
Dimensions:
Ø144xh75 cm
Discover also other dining room furniture:
4 other products in the same category: