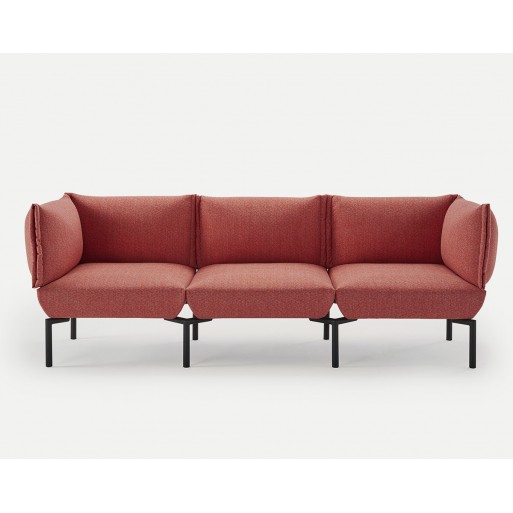  
Click Sofa Sancal
WE ARE ON PROMOTION,
CONTACT US TO RECEIVE YOUR DISCOUNT!NOUS SOMMES EN PROMOTION,
CONTACTEZ NOUS POUR RECEVOIR VOTRE REMISE!ESTAMOS EN PROMOCION,
CONTACTE CON NOSTROS PARA RECIBIR EL DESCUENTO!
Product customization
Don't forget to save your customization to be able to add to cart
Sancal Click Sofa available in 4 different sizes. Discover our best price.
Sancal Click, designed by Estudio Sancal, is a collection of modular sofas and armchairs characterized by an attractive and practical design with soft, curved back and arm cushions. Sancal Click's lightness and small footprint are the keys to its success as well as its great versatility. This seating range is perfect for lobbies and break-out areas, as well as for tourist apartments or second homes. In addition to sofas and customised compositions – to which playful armrests and functional tables can be added – the Click sofa can be configured into armchairs and small modules for charming bars and cafes.
To choose your favourite upholstery see the PDF attachments.
Other models and upholsteries are available. Contact us to receive the entire catalogue.
Indicative delivery time:
6/7 working weeks.
Sizes:
160x80xh79 cm
146x80xh79 cm
230x80xh79 cm
216x80xh79 cm
Discover also other living room furniture:
4 other products in the same category: