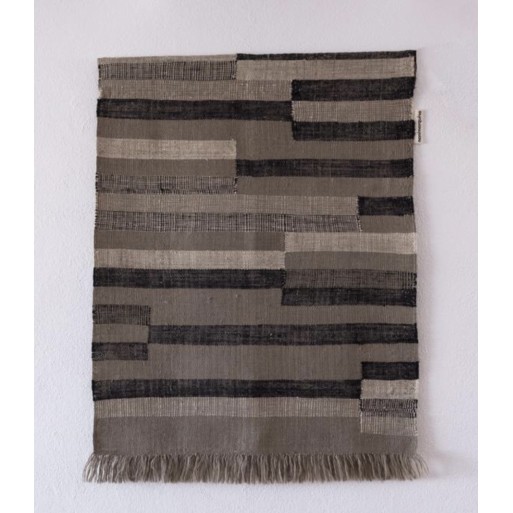  
Improvisación Rug Nanimarquina
WE ARE ON PROMOTION,
CONTACT US TO RECEIVE YOUR DISCOUNT!NOUS SOMMES EN PROMOTION,
CONTACTEZ NOUS POUR RECEVOIR VOTRE REMISE!ESTAMOS EN PROMOCION,
CONTACTE CON NOSTROS PARA RECIBIR EL DESCUENTO!
Nanimarquina Improvisación rug made of Afgan wool. Discover our best price.
A tapestry born from unconsciousness, that lets the creative process flow. The hands begin to weave to the sound of jazz; the weft is the melody and the warp is the solos. The result are unique pieces, each with its own rhythm. Rhythms that draw different graphics but share the same color range.
Features:
• Design by Gian Padilla
• Very handcrafted piece.
• Raw texture
• More fabric than rug
• Weighs little.
Dimensions:
95x120 cm
Discover also other living room furniture:
4 other products in the same category: