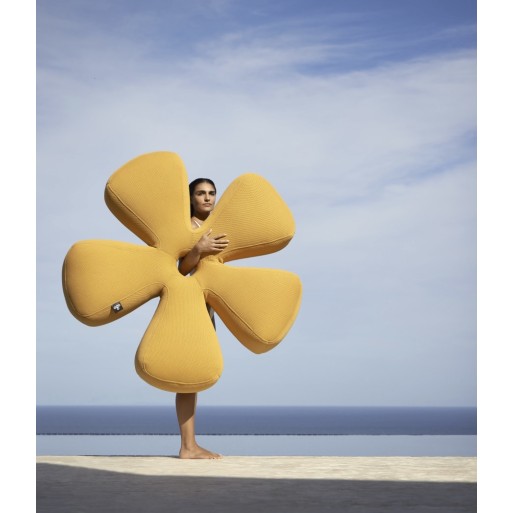  
Flower Pouf OGO
Product customization
Don't forget to save your customization to be able to add to cart
OGO Flower pouf available in 5 different models. Discover our best price.
OGO Flower, a five petal flower with a removable pistil for use as an additional pillow to the pouf. Its designer is Nacho Timón, and once again he has creating a piece that brings together the fresh and friendly character of the brand. Flower is available in four sizes and is made from Ágora 3D fabric, suitable for outdoor and water use. Agora 3D is available in different colours that allow you to create a lot of chromatic games depending on the space you want to complete. In addition, Flower's pistil can be ordered in a different colour to the body of the flower, offering even more possibilities.
Indicative delivery time:
5/6 business weeks.
Dimensions:
Ø110x25 cm
Ø135x34 cm
Ø162x40 cm
Discover also other living room furniture:
4 other products in the same category: