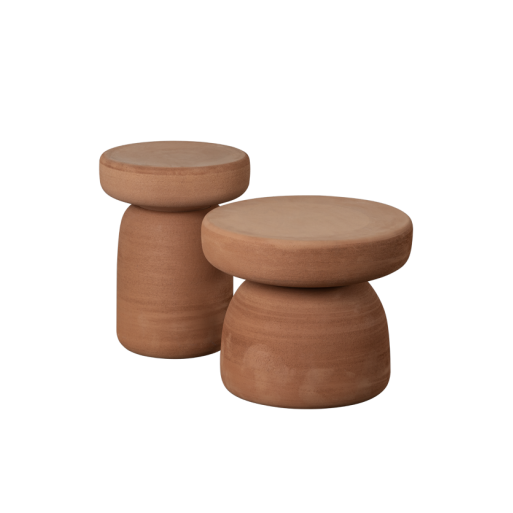  
Tototò Coffee Table Miniforms
Looking for the BEST PRICE?
Contact us and we will communicate the percentage discount we can reserve for you.Vous cherchez le MEILLEUR PRIX?
Contactez-nous et nous vous communiquerons le pourcentage de réduction que nous pouvons vous réserver.¿En busca del MEJOR PRECIO?
Póngase en contacto con nosotros y le comunicaremos el porcentaje de descuento que podemos reservarle.
Miniforms Tototò coffee table available in 2 different dimensions. Discover our best price.
Miniforms Tototò, designed by Paolo Cappello and Simone Sabatti is a low table packed with substance: 100% high-temperature terracotta to achieve its distinctive earthy colour. Only the hands of its artisan succeed in giving it the iconic full and soft shape of its design, offering your living space a new concept of fluidity.
Indicative delivery time:
5/6 business weeks.
Dimensions:
Ø38,1x47h cm
Ø50x36h cm
Discover also other living room furniture:
4 other products in the same category: