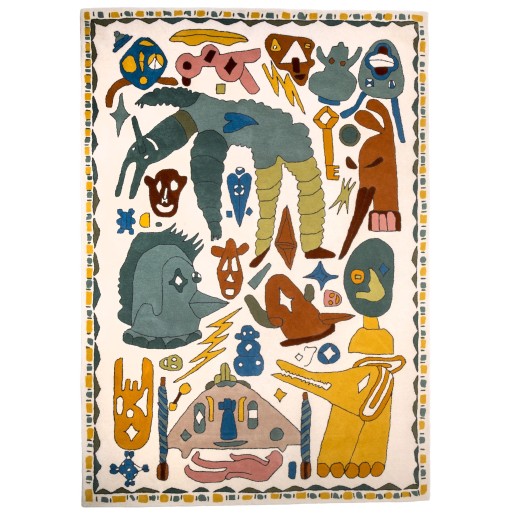  
Troupe Rug Nanimarquina
WE ARE ON PROMOTION,
CONTACT US TO RECEIVE YOUR DISCOUNT!NOUS SOMMES EN PROMOTION,
CONTACTEZ NOUS POUR RECEVOIR VOTRE REMISE!ESTAMOS EN PROMOCION,
CONTACTE CON NOSTROS PARA RECIBIR EL DESCUENTO!
Nanimarquina Troupe rug available in 4 dimensions. Discover our best price.
Nanimarquina Troupe, designed by Jamie Hayon, is a rug that speaks of friends, children, free-spiritedness and spontaneity. Animals of different kinds and sizes float in space, strangers to boredom. The new Hayon's work is characterized by a balanced and harmoniously matched color palette that enhances any space and style. Available in 4 different sizes the Troupe rug is a must-have piece for your home!
Dimensions:
170x240 cm
200x300 cm
250x350 cm
300x400 cm
Discover also other living room furniture:
4 other products in the same category: