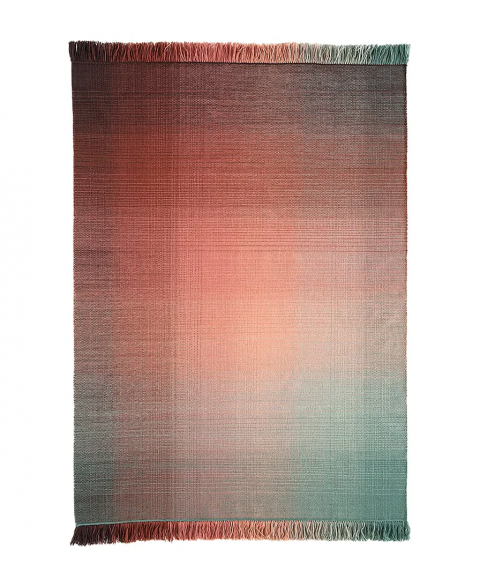  
Shade Rug Nanimarquina
WE ARE ON PROMOTION,
CONTACT US TO RECEIVE YOUR DISCOUNT!NOUS SOMMES EN PROMOTION,
CONTACTEZ NOUS POUR RECEVOIR VOTRE REMISE!ESTAMOS EN PROMOCION,
CONTACTE CON NOSTROS PARA RECIBIR EL DESCUENTO!
Nanimarquina Shade rug available in 4 different colours. Discover our best price.
The Nanimarquina Shade collection is inspired by magical moments in nature where colors melt and speak for themselves. Designer Begüm Cana Özgür emphasizes: "this is a handmade flat-weave rug that generates an incredible and well-rounded diffusion of color. The surface releases a sense of tranquillity and well-being that is balanced by the penetrating vibration of colors." This collection of exquisite simplicity reflects a complex technical process to achieve the density, regularity, and fluidity of the desired effect. Two gradients converge in each rug, one vertical and one horizontal, in the same plane, harmonically using six transitional shades. The Nanimarquina Shade rug is available in 3 different sizes and in 4 ombré palettes: from turquoise to eggplant, russet to Klein blue, raspberry to forest green and grey to brownish garnet.
Indicative delivery time:
5/6 working weeks.
Sizes:
170x240 cm
200x300 cm
300x400 cm
Discover also other living room furniture:
4 other products in the same category: