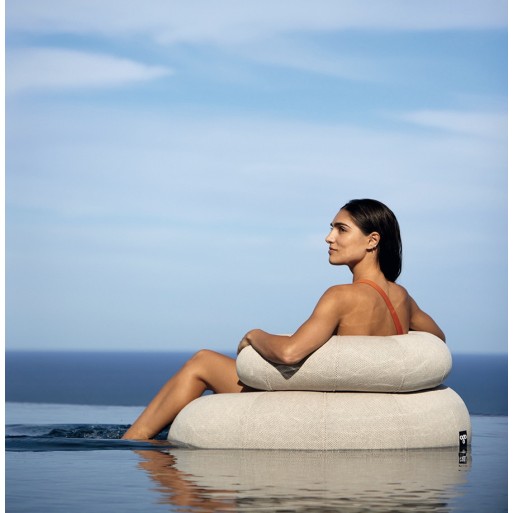  
Don Out Sofa Outdoor OGO
Product customization
Don't forget to save your customization to be able to add to cart
Don Out Sofa OGO suitable for outdoors. Discover our best price.
The OGO Don Out sofa was designed by Nacho Timón who created an original and great flexibility sofa suitable for the outdoor use. Indeed the Don Out sofa can be put in a swimming pool, in a garden and even in the snow. The key word is fun! These products have been designed to play around with. You can use the sofa as an attractive and modern seat or separate the pieces and create different puffs in one or many colours, which will give your space that touch of originality and colour that it needs. 
To choose your favourite coating, have a look at the Pdf attachments.
Indicative delivery time:
4/5 weeks.
Sizes:
Ø98xh50 cm
Ø110xh55 cm
Discover also other living room furniture:
4 other products in the same category: