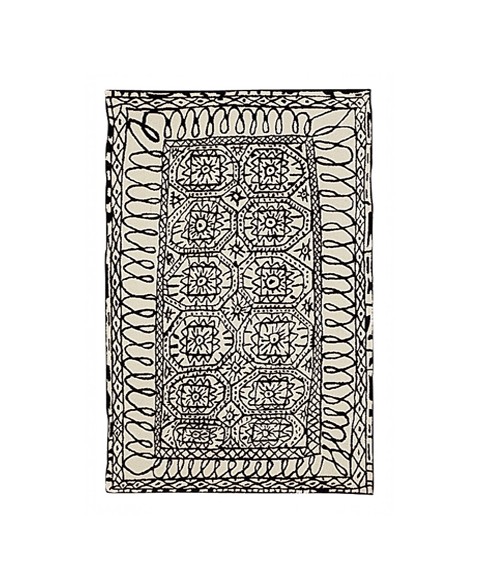  
Estambul Rug Nanimarquina
WE ARE ON PROMOTION,
CONTACT US TO RECEIVE YOUR DISCOUNT!NOUS SOMMES EN PROMOTION,
CONTACTEZ NOUS POUR RECEVOIR VOTRE REMISE!ESTAMOS EN PROMOCION,
CONTACTE CON NOSTROS PARA RECIBIR EL DESCUENTO!
Estambul Rug Nanimarquina available in 3 different sizes. Discover our best price.
The Estambul Rug Nanimarquina, was designed by Javier Mariscal who created a modern and exclusive design rug suitable for wide and bright living rooms. The design was inspired by the basic outline of the classic Persian rug. Using this concept as a starting point, the design is updated using unique patterns reminiscent of comics, synthesizing East and West, placing traditional craftsmanship and contemporary design in one product.  The Estambul Rug Nanimarquina is handmade and it is available in three different sizes in the Black on White finishing.
Indicative delivery time:
4/5 weeks
Sizes:
170x255 cm
200x300 cm
300x400 cm
Discover also other living room furniture:
4 other products in the same category: