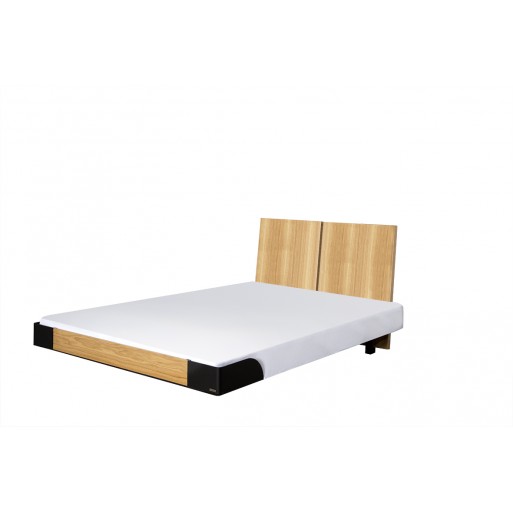  
Bed Float Art 325 Wissmann Raumobjekte
Wissmann Raumobjekte Bed Float Art 325 available in 2 different models. Discover our best price.
Wissmann Raumobjekte Float is a wooden bed characterized by a minimalist and essential design. Available in real wood veneer finishing the Float bed is suitable for different kind of styles from modern to contemporary, from rustic to Scandinavian.
Mattress is excluded.
Dimensions (h x w x d):
- to customer specification: 140/160/180/200 x 200 cm
- King size, Queen size etc.
- bottom edge of the mattress: 22 cm (8,7")
 - extra lengths of up to 220 cm available
- height of headboard: 94 cm (37") (4 cm, 1,6" thickness)
Material:
- wood or surfaces with silk matt finish
- painted steel with fine textured finish, in matt black, white or aluminum silver
Indicative delivery time:
8 business weeks.
Models:
For mattress 160x200 cm
For mattress 200x200 cm
Discover also other bedroom furniture:
4 other products in the same category: