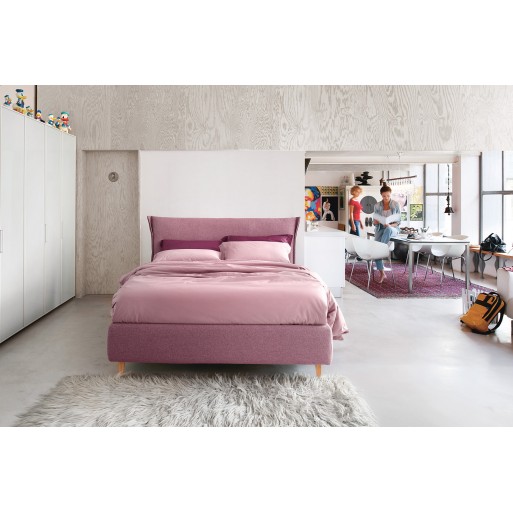  
Noctis Osaka bed available in fabric or leather. Discover our best price.
The Noctis Osaka bed is certainly not a tatami mat. On the contrary, it looks like a large, comfortable bed that has little to do with the austerity of a bed on the floor.  It is the mirror of the double Japanese soul, which continually oscillates between tradition and modernity, yet capturing the pivot that holds the contradiction even in aesthetics: a harmonious balance that resolves everything when you are able to identify beauty in the silent shadows of a Zen garden, as in the design and function of the marvellous products of the most advanced technology. The Osaka bed by Noctis reflects this harmony of opposites in its structure, design and colours that recall those with which nature dresses itself as the seasons change, as indicated by the most important of the ten principles that according to Japanese tradition create beauty: "everything that is natural is beautiful".
The mattress is not included.
Indicative delivery times:
6/8 working weeks
Dimensions:
King: for mattress 180x200 cm
Queen: for mattress 150x200 cm
Discover also other bedroom furniture:
4 other products in the same category: