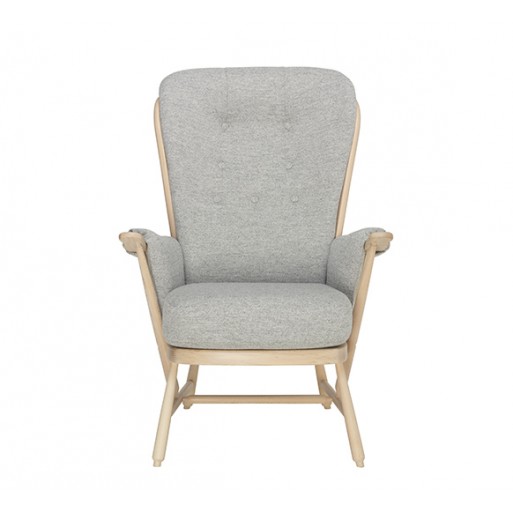  
Ercol Evergreen armchair available in 9 different finishings. Discover our best price.
The Ercol Evergreen armchair is characterized by the wonderfully steam bent back bow arches gracefully to create the classic high back, making the armchair a timeless piece, perfect for your living room or conservatory. The Evergreen armchair echoes centuries of tradition combined with the latest upholstery levels of comfort. The seat cushion made from supportive foam and the back cushion constructed of a range of foams provides an upright, supportive sit. Extra support is added by the upturned arm rests which extend from either side of the back arch, supported by turned lists.  Foam upholstered arm coverings make this chair a cosy sit. The high back on this lounge chair provides added support and the webbing on the base of the chair adds spring and comfort.
Indicative delivery time:
8 working weeks.
Dimensions:
77x89xh108cm
Discover also other living room furniture:
4 other products in the same category: