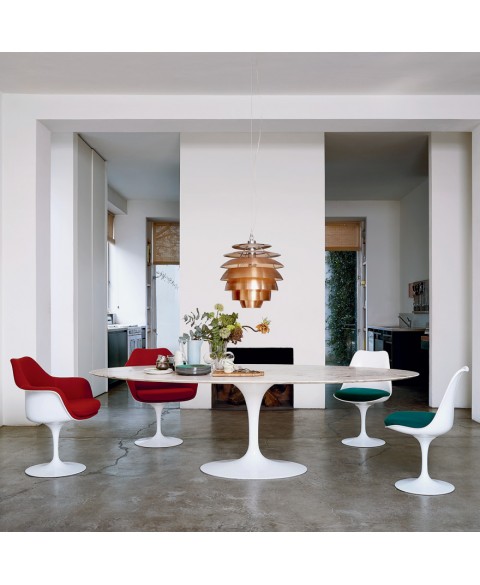  
Saarinen Table Knoll available in 7 different sizes. Discover our best price.
Saarinen Table Knoll was designed by Eero Saarinen in 1957, who created the famous collection composed by tables and chairs, that with years has become an icon and a must have in the furnishing panorama. The table is composed by a pedestal (white or black) that recalls the tulip stalk and by a thin top (round or oval) available in laminate or in a wide selection of precious marbles. Several sizes are available in order to satisfay all needs. Saarinen Table Knoll, thanks to its timeless and versatile design can be inserted in a dining room as well as in a kitchen or even in a terrace.
Sizes:
244 x 137 x h74 cm
198 x 121 x h74 cm
Ø91 x h73 cm
Ø107 x h73 cm
Ø120 x h73 cm
Ø137 x h73 cm
Ø152 x h73 cm
4 other products in the same category:
Reviews
No customer reviews for the moment.