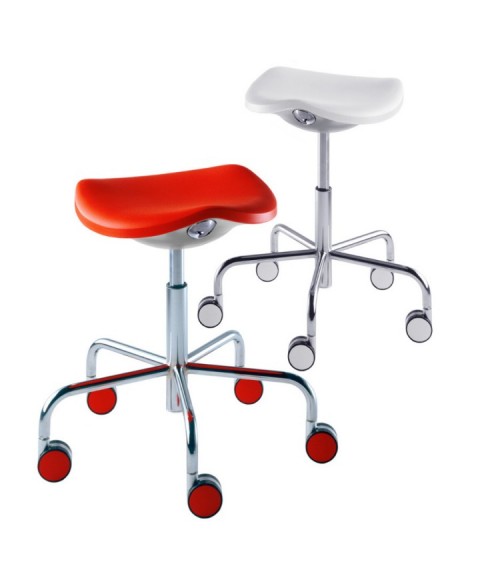  
Rexite Welcome stool available in 8 different colours. Discover our best price.
The Rexite Welcome stool was designed by Raul Barbieri who created the world's first stool on castors with a saddle seat to encourage ergonomic posture naturally, it is provided with gas piston adjustable height operated by an original button mechanism. The Welcome stool is available in a choice of 8 different colours. It's suitable for domestic and professional use.
Indicative delivery time:
6/8 weeks.
Size:
Ø62xh43/53 cm
Discover also other dining room furniture:
4 other products in the same category: