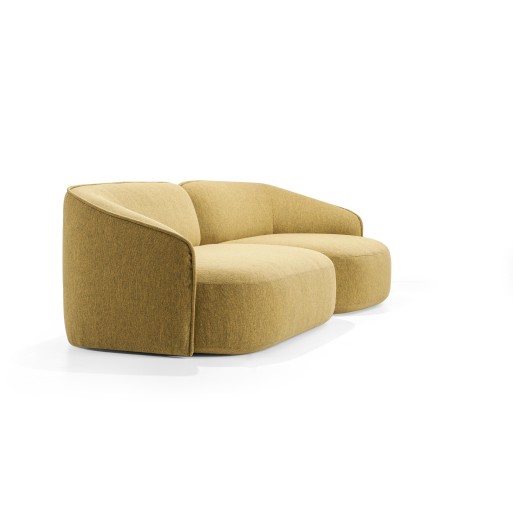  
True Design Sibylla sofa available in 7 different models. Discover our best price.
Rounded, soft and modular: these are the characteristics of the new Sibylla sofa, by E-ggs. Sibylla is designed to have completely removable covers, perfect for playing with the tones and textures of various fabrics: from the more technical ones for workspaces, to the more impactful ones for hospitality and hotels, to the delicate shades and softer choices for home. The family is composed of a two-seater sofa (220 cm long) and three modular elements: one left (150 cm) and two right ones (100 cm), all with different depths in order to be able to create both a classic sofa and a chaise longue peninsula. The structure of the entire sofa family consists of a wooden frame with straps covered in variable-density foam.
Indicative delivery time:
6/8 business weeks.
Dimensions:
105x105xh74 cm
152x105xh74 cm
105x152xh74 cm
220x105xh74 cm
Discover also other living room furniture:
4 other products in the same category: