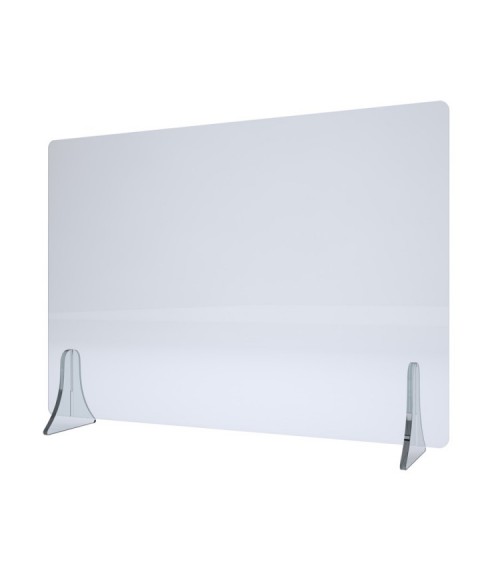  
Antibacterial Plexiglass Panel
For protection against COVID-19.
Antibacterial Plexiglass Panel available in 4 different sizes. Discover our best price.
Practical antibacterial plexiglass divider panel for desks, pharmacies, offices and public places with a useful height of 3/8 cm between support surface and divider panel, for documents and small items. Support bases depth: 20 cm. The antibacterial plexiglass panel is suitable for protecting operators against COVID-19.
Indicative delivery time:
2/3 working weeks.
Sizes:
150 x 65 (thickness 4 mm) - 4 Kg 
100 x 60 (thickness 4 mm) - 3 Kg 
78 x 60 (thickness 4 mm) - 2,3 Kg 
60 x 50 (thickness 4 mm) - 1,6 Kg
4 other products in the same category: