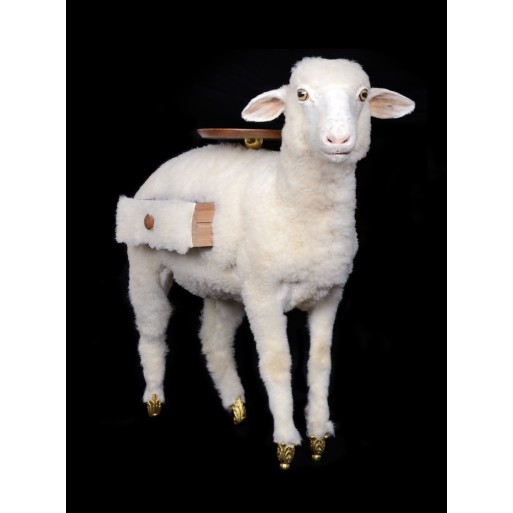  
Xai Sculpture-Small Table Barcelona Design
BD Xai Sculpture-Small Table available in Limited Edition. Discover our best price.
Later in time, BD reproduced other furniture and lamps. Ideas were drawn from Dalí's own drawing projects and paintings. This is the same with the Xai. Barcelona Design company broke up the painting, "Interpretation Project for a stable-library" (1942), where there appears a characteristic Dalí drawer, made up of a little lamp-table. BD has received the support of the exceptional expertise and capacity of Deyrolle, the taxidermist from Paris who maintained an intense relationship with Salvador Dalí (many of Dalí's pieces —bears, lions, lobster, swans...— are made by Deyrolle). Apart from the exceptional work of the taxidermist, emphasis must be placed on the maker of little table's drawer and the little shoes in bronze. Limited Edition of 20 unique pieces in white and 1 in black. 
Dimensions:
87x26xh71 cm
Materials and finishes:
Stuffed lamb elaborated with a technique by a taxidermist. Deyrolle certifies that the sheep skins used for the prduction of these pieces come from a slaughter house which is a meat supplier, and no animal sacrifice has been made.
Discover also other living room furniture:
4 other products in the same category: