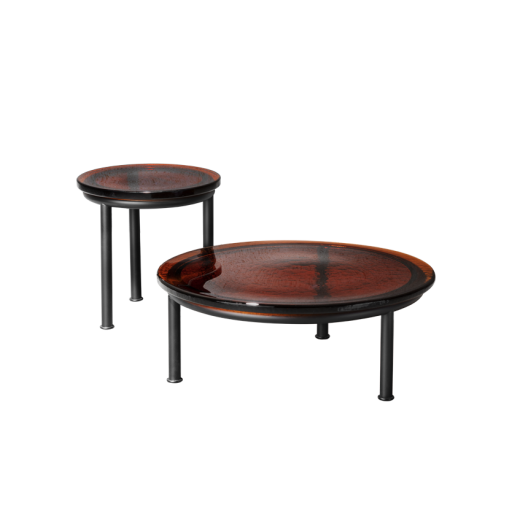  
Zigo Coffee Table Miniforms
Looking for the BEST PRICE?
Contact us and we will communicate the percentage discount we can reserve for you.Vous cherchez le MEILLEUR PRIX?
Contactez-nous et nous vous communiquerons le pourcentage de réduction que nous pouvons vous réserver.¿En busca del MEJOR PRECIO?
Póngase en contacto con nosotros y le comunicaremos el porcentaje de descuento que podemos reservarle.
Miniforms Zigo coffee table available in 2 different dimensions. Discover our best price.
Miniforms Zigo, designed by Zaven is an elegant coffee table with cast glass top and lacquered or zinc-coated metal structure. Concentric centres ripple out from a minimalist design, playing with the transparencies of cast glass. High or low, its legs touch the ground with an unusual softness, making its encounter with planet Earth totally spatial.
Indicative delivery time:
5/6 business weeks.
Dimensions: 
Ø36x36,5h cm
Ø64x23,5h cm
Discover also other living room furniture:
4 other products in the same category: