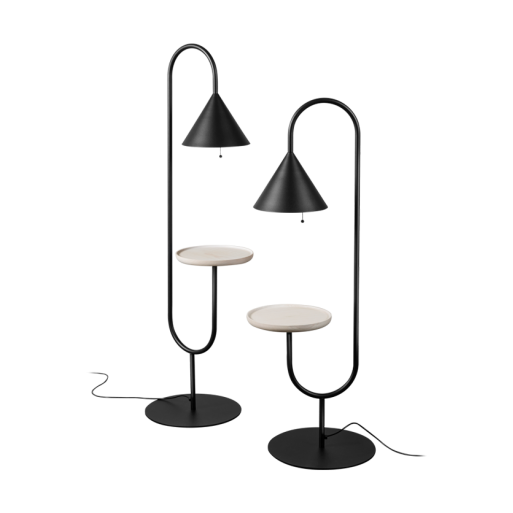  
Ozz Lamp Miniforms
Looking for the best price?
Contact us now and enjoy massive discounts!
Many other finishes are available!Vous cherchez le meilleur prix?
Contactez-nous et profitez de remises massives!
De nombreuses autres finitions sont disponibles!¿Busca el mejor precio?
Póngase en contacto con nosotros y disfrute de grandes descuentos.
¡Disponemos de muchos otros acabados!
Miniforms Ozz lamp available in 2 different sizes. Discover our best price.
Miniforms Ozz lamp, designed by Paolo Cappello and Simone Sabatti, works in many ways. Two elements, a lamp and a small trinkets tray, supported by a shape reminiscent of a tuning fork, face each other and seem to dialogue in a well-defined rhythm, the rhythm of light. When the Ozz lamp is switched off, it serves as a small coffee table; when the lamp is on, it creates a warm, welcoming space where light seems to gather around the top, creating a homely intimacy. Miniforms Ozz lamp strikes a cheerful note in your home's narratives.
Indicative delivery time:
5/6 working weeks.
Sizes:
Ø31xh130 cm
Ø31xh151 cm
4 other products in the same category: