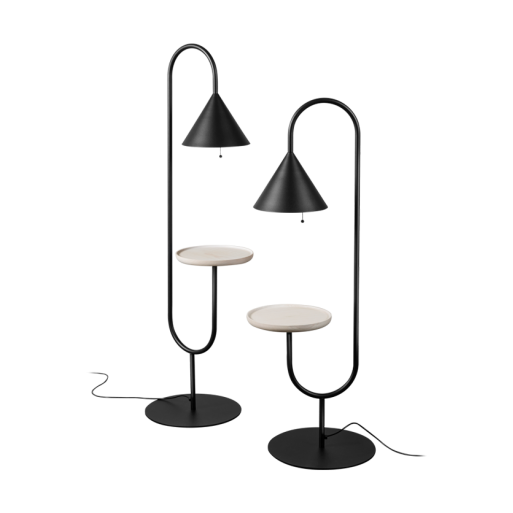  
Ozz Lamp Miniforms
WE ARE ON PROMOTION,
CONTACT US TO RECEIVE YOUR DISCOUNT!NOUS SOMMES EN PROMOTION,
CONTACTEZ NOUS POUR RECEVOIR VOTRE REMISE!ESTAMOS EN PROMOCION,
CONTACTE CON NOSTROS PARA RECIBIR EL DESCUENTO!
Miniforms Ozz lamp available in 2 different sizes. Discover our best price.
Miniforms Ozz lamp, designed by Paolo Cappello and Simone Sabatti, works in many ways. Two elements, a lamp and a small trinkets tray, supported by a shape reminiscent of a tuning fork, face each other and seem to dialogue in a well-defined rhythm, the rhythm of light. When the Ozz lamp is switched off, it serves as a small coffee table; when the lamp is on, it creates a warm, welcoming space where light seems to gather around the top, creating a homely intimacy. Miniforms Ozz lamp strikes a cheerful note in your home's narratives.
Indicative delivery time:
5/6 working weeks.
Sizes:
Ø31xh130 cm
Ø31xh151 cm
4 other products in the same category: