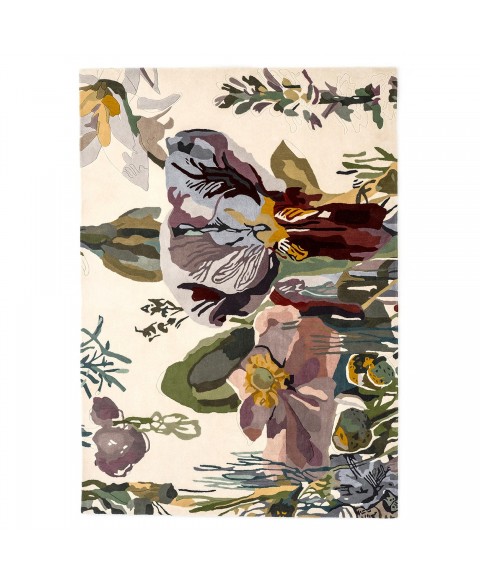  
Flora Backyard Rug Nanimarquina
WE ARE ON PROMOTION,
CONTACT US TO RECEIVE YOUR DISCOUNT!NOUS SOMMES EN PROMOTION,
CONTACTEZ NOUS POUR RECEVOIR VOTRE REMISE!ESTAMOS EN PROMOCION,
CONTACTE CON NOSTROS PARA RECIBIR EL DESCUENTO!
Nanimarquina Flora Backyard rug available in 3 different sizes. Discover our best price.
The Nanimarquina Flora Backyard rug was designed by Santi Moix who created an artistic and luxury collection suitable for indoor use. The Flora Backyard model is a literal representation of one of Moix's works, in which the original piece has been transferred as reliably as possible to a rug. Its name refers to the natural space behind a house, where the flora is wilder. Hence it is a mural with a messier approach where flowers are presented on a spectacular scale. Its lines in low relief reflect the pencil sketches of the painting. 
Indicative delivery time:
5/6 weeks.
Sizes:
170x240 cm
200x300 cm
300x400 cm
Discover also other living room furniture:
4 other products in the same category: