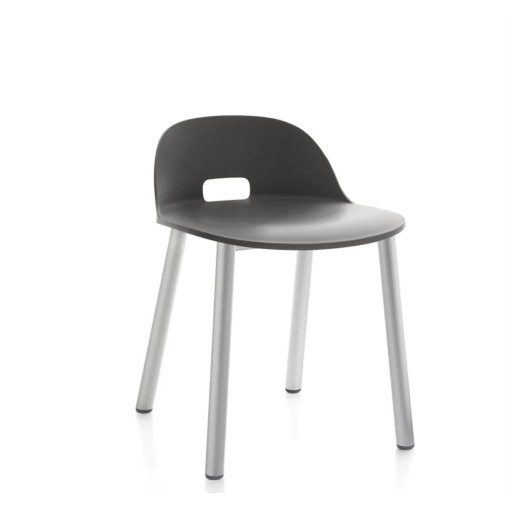  
Alfi Aluminium Low Back Chair Emeco
Emeco Alfi Aluminium Low Back chair available in 12 different finishes. Discover our best price.
Alfi Aluminum chairs come with seats in recycled plastic, offered with a high or low back, combined with a base in recycled aluminum in a clear or dark finish. Suitable for outdoor use. The seats, with a high or low back, are made of reclaimed polypropylene mixed with wood fiber. The wood particles create a speckled texture that gives the surface a warmer, more natural touch. The aluminum frame meets the demands of high traffic areas and offers easy maintenance. Made in USA.
Indicative delivery time:
10/12 business weeks.
Dimensions:
43x48xh61,5 cm
Discover also other dining room furniture:
4 other products in the same category: