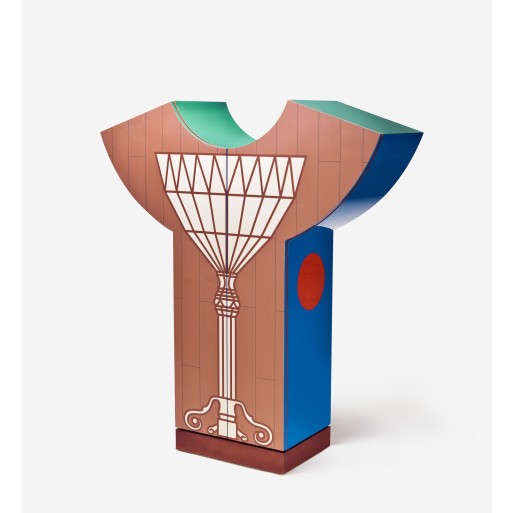  
Cristallo Cupboard Barcelona Design
BD Cristallo cupboard available in Limited Edition. Discover our best price.
Alessandro projected the Cristallo cupboard with excitement, professionalism and precision. A singular piece, made from a concept he called Tarsia Urbana (in Italian it's translated urban marquetry), a limited edition and manufactured with care. For BD it was a celebration. He decorated it with a large cup and named it "Cristallo". History has wanted it to be Mendini's last design done throughout his long and rich professional career. A big hand to Mendini!
Materials and finishings:
A furniture piece made of MDF and laquered in different colours. The interior is veneered in sycamore wood with frontal finishes stained in a darker colour, the same as the base. The exterior faces of the doors are also veneered in sycamore, featuring a printed graphic on the wood. All of the wooden exterior sides have a satined finish and the coloured featuring a glossed finish. 
Indicative delivery time:
6/8 business weeks.
Dimensions:
147x45x165cm
Discover also other living room furniture: 
4 other products in the same category: