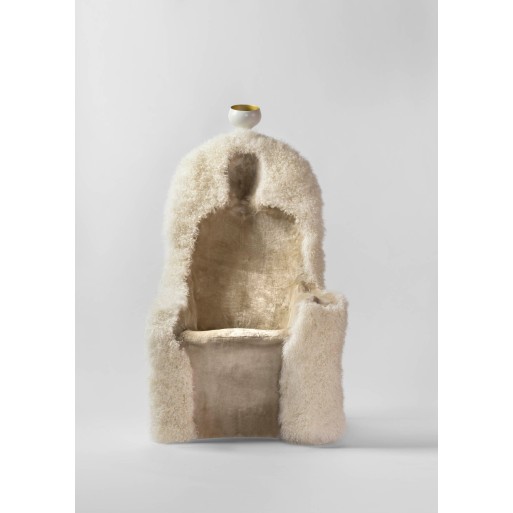  
Invisible Personage Sculpture-Armchair Barcelona Design
BD Invisible Personage Sculpture-Armchair available in Limited Edition. Discover our best price.
When reviewing the Master's work, BD discovered furniture in his paintings which after receiving approval by the Gala-Salvador Dalí Foundation, BD decided to produce with Oscar Tusquets' assessment, life-member of the Foundation and personal friend of Dalí. "Invisible Personage" is extracted from the "Singularities" painting, painted by Salvador Dali in 1935. During those years Dalí completed a series with absent figures, which he called invisible personages. This product is a limited edition of 20 units. 
Dimensions:
80x90xh147 cm
Materials and finishes:
Composite structure uphostered in natural sheepskin. Polyamide gloss lacquered lamp, exterior in pearl and interior in a gold colour. Rechargeable LED light source with a durability of approximately 100 hours. Taken from Salvador Dalí's painting, 'Singularities' - 1935.
Discover also other living room furniture:
4 other products in the same category: