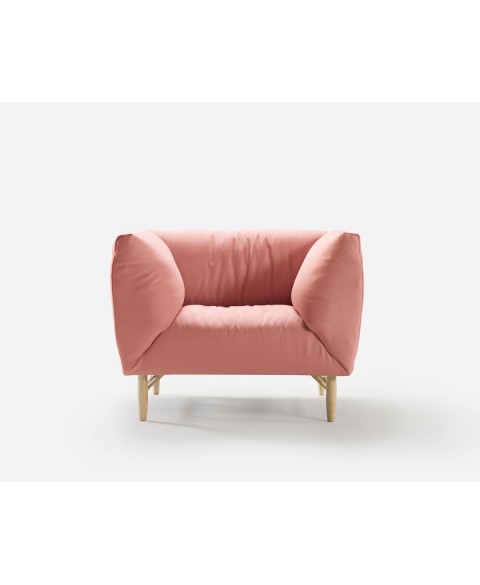  
Copla Armchair Sancal
WE ARE ON PROMOTION,
CONTACT US TO RECEIVE YOUR DISCOUNT!NOUS SOMMES EN PROMOTION,
CONTACTEZ NOUS POUR RECEVOIR VOTRE REMISE!ESTAMOS EN PROMOCION,
CONTACTE CON NOSTROS PARA RECIBIR EL DESCUENTO!
Product customization
Don't forget to save your customization to be able to add to cart
Copla Armchair Sancal available in 3 different models. Discover our best price.
The Copla armchair by Sancal, designed by Rafa García, features shaped ash feet and voluminous cushions that pay homage to the singing birds of traditional Spanish coffees who perform in their "Coplas". Using the foot structure to join the modules, the seat structure has been reduced to the bare minimum, leaving enough room for comfortable filling materials, while maintaining compact dimensions. The Copla armchair by Sancal is a super enveloping seat, suitable for both domestic and public spaces. The informal and welcoming aspect of its cushions and the 21 cm high structure of its legs make the armchair look almost like a "cloud suspended in the air".
Indicative delivery times:
5/6 weeks
Sizes:
88x82xh79 cm
106x82xh79 cm
110x82xh79 cm
Discover also other living room furniture:
4 other products in the same category: