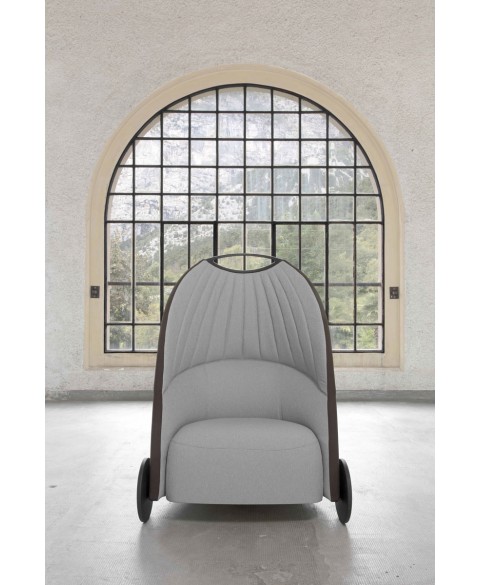  
Biga Armchair Luxy available in 2 different heights. Discover our best price.
Biga armchair Luxy, designed by Favaretto&Partners is an original and modern armchair ispired to the Biga of the ancient Romans. The armchair is characterized by the enveloping backrest available is several models and in two heights and by its extreme comfort. The Biga armchair is not static in a space and in the version with castors can be easily moved. It is also available in the version with the glides. Biga armchair Luxy can also be equipped with a tablet for devices.
Indicative delivery time:
5/6 weeks.
Sizes:
87x85xh128
87x85xh80 cm
95x85xh128 cm
95x85xh80 cm
Discover also other living room furniture:
4 other products in the same category: