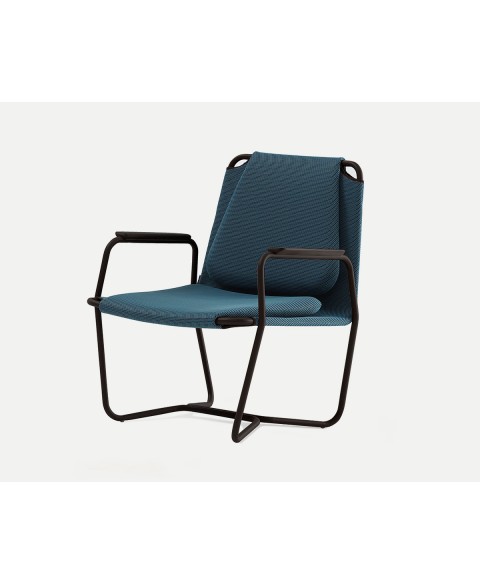  
Casta Armchair Sancal
WE ARE ON PROMOTION,
CONTACT US TO RECEIVE YOUR DISCOUNT!NOUS SOMMES EN PROMOTION,
CONTACTEZ NOUS POUR RECEVOIR VOTRE REMISE!ESTAMOS EN PROMOCION,
CONTACTE CON NOSTROS PARA RECIBIR EL DESCUENTO!
Casta Armchair Sancal available in fabric Omega. Discover our best price.
Casta armchair Sancal designed by José Manuel Ferrero for Sancal is a very versatile design armchair characterized by its original, thin and minimal shape and by the particular fabric that covers it. Just as two halves of clam-shaped wood are clapped together with a castanet, the armchair's characteristic cushions flap onto fabric that has been tensed over a metal structure. The Casta armchair Sancal light structure is a radical departure from traditional thick, padded solutions for an armchair. By using fabrics that have been carefully tested by Sancal, even the need for elastic webbing has been eliminated. The cushions have been integrated into the cover itself to provide the comfort you would expect from a Sancal product. The structure is available in metal black. The coating comes in a selection of 9 Omega collection colours. Casta armchair Sancal, thanks to its versatile design is perfect for the decoration of modern dining rooms and living rooms.
Covers are NOT removable.
Indicative delivery time:
5/6 weeks.
Sizes:
Armchair 67x75xh86 cm
Discover also other dining room furniture:
4 other products in the same category: